Today was a great first day of competition! While we were a bit late waking up in the morning (about 30 minutes), we quickly made up that time by qualifying during our first practice run in the morning. We had initially planned on doing only data collection during the first practice run, but decided to see if we could qualify. After some tethered work to ensure our control system and sensors were working properly, we attempted to "bowl" the gate, meaning that we told the sub to hold a constant depth and yaw, and to blindly travel forward. We are proud to say that we passed through the gate and qualified on our very first attempt, which I believe is a first for our team! We also were able to collect a huge amount of vision data that we are labeling tonight to continue training our neural network for object detection.
The new battery case has been completed and confirmed waterproof. It was successfully used during our second practice run, which we used for collecting more vision data.
A few members have been working on getting hydrophones working and have made good progress today. We hope to have them working stably off the sub tomorrow, and are considering integrating them into the main sub. This would allow us to attempt much more complex tasks and potentially enter finals.
Relocating our IMUs has helped significantly with the yaw drift issues we have been seeing before the competition, however we are still working on reducing the drift by calibrating our sensors.
We also discovered various tweaks that we needed to make to our software, including scripts to save time while doing runs and adding support for reading the temperature sensors in our computer and IMUs to ensure things don't get too hot when the sub is on the shore.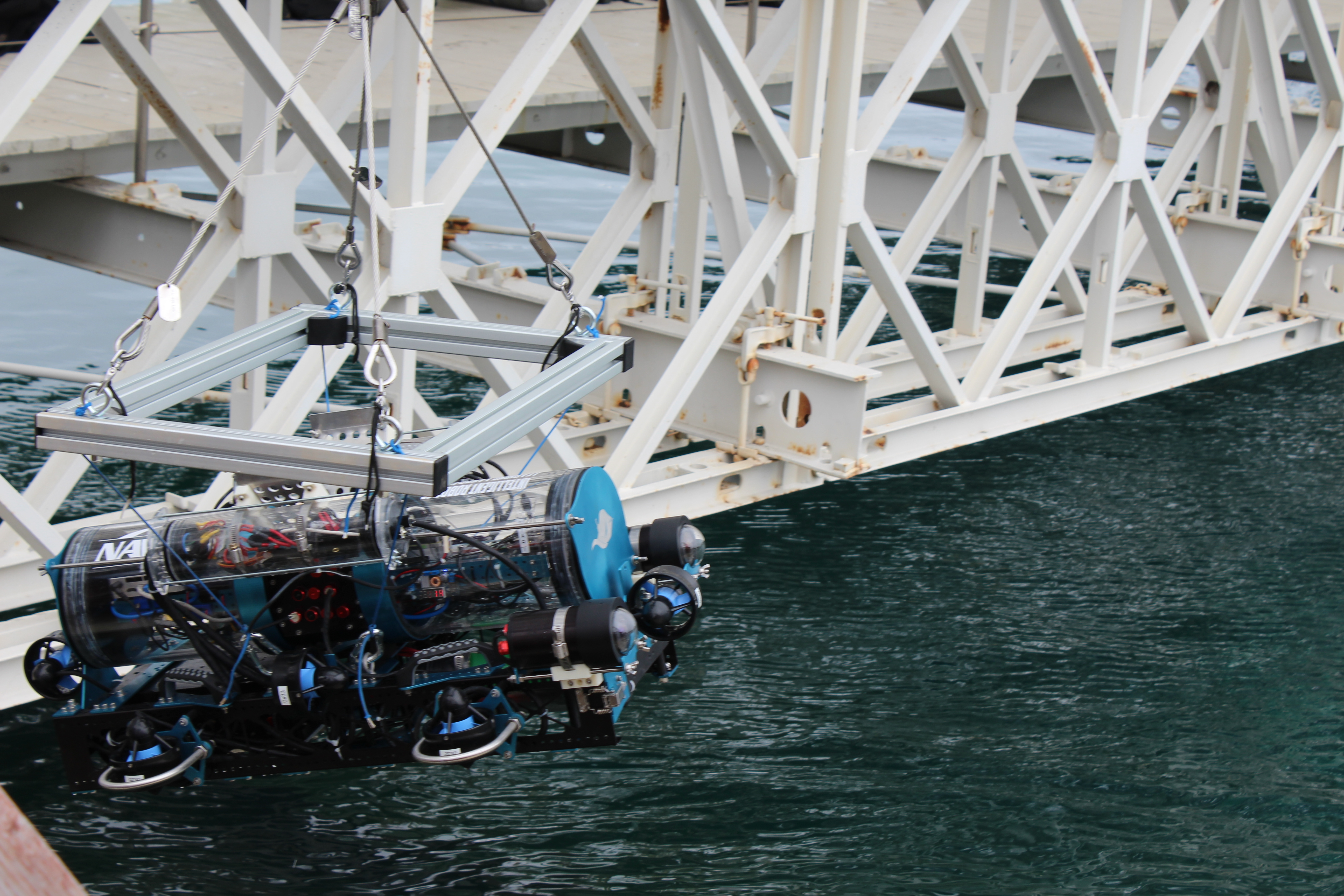 Our new router box has been assembled and verified working, and it has made a significant difference in our network performance. We now have greatly reduced lag when streaming live feeds from our cameras.
Unfortunately, we did have a hiccup at the end of our day while leaving the TRANSDEC facility. On the way back to the hotel we got a flat tire and needed to swap to our spare. Early tomorrow morning we will be getting the tire repaired at a tire store. This was only a small bump in what was otherwise a very promising first day!
Tonight we are labeling data, calibrating sensors, and making small tweaks to our software. Our goals tomorrow are to reliably travel through the start gate via vision feedback and to hit the buoys.