During our time in the competition pool today we successfully used vissing to navigate through the gate, but missed the buoys. Unfortunately we experienced networking issues that prevented us from making another attempt.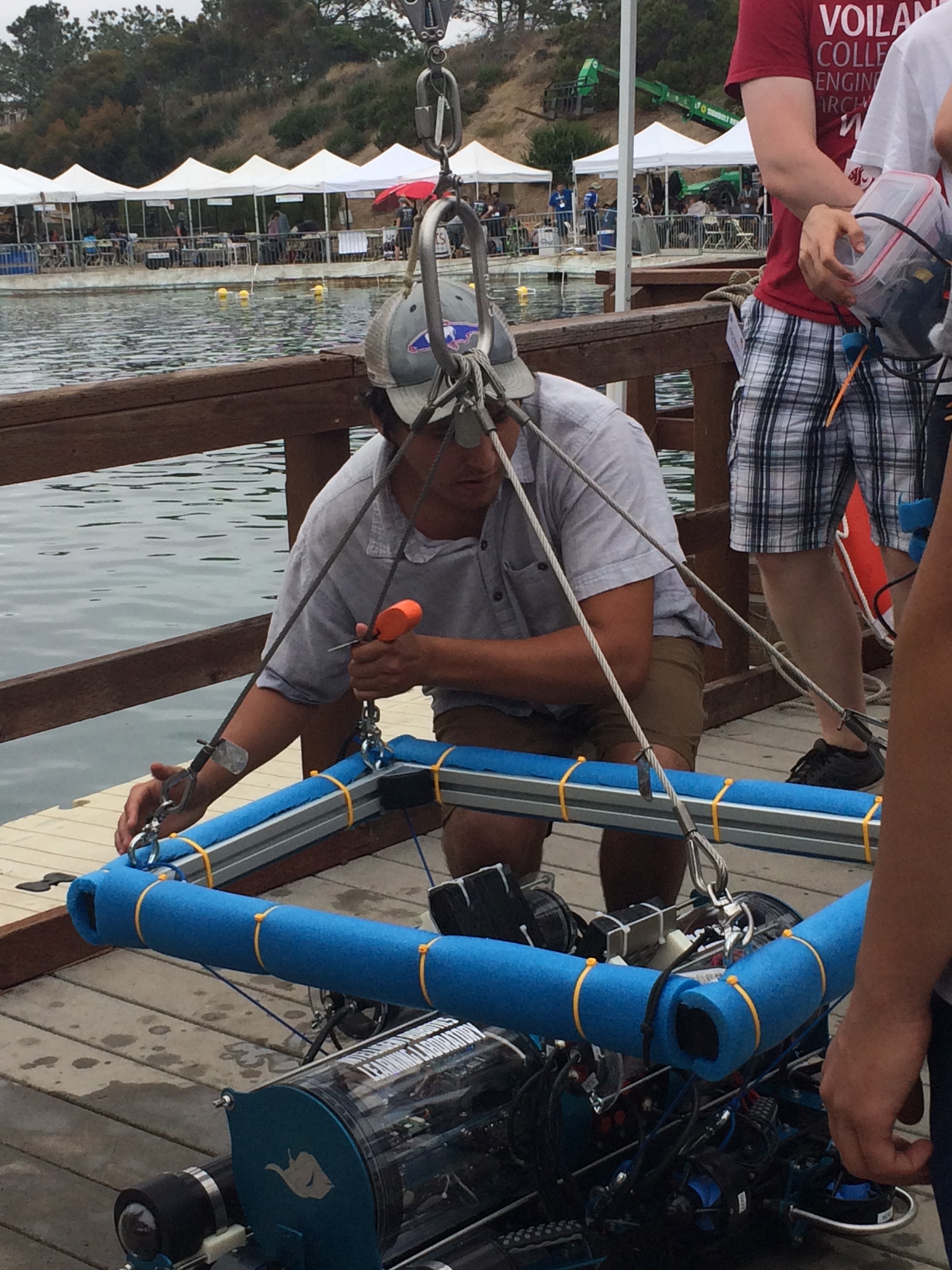 Throughout the week we've had various issues with our floating router setup. We've come to outgrow our original router, especially when streaming video, so we purchased a new router last year that is significantly faster and has better wireless capabilities. However, the new router has different power requirements than our old router and was causing our power regulator in the router box to overheat. We've been trying to resolve this issue throughout this past week, but we ended up falling back to our old router. While it is much slower, it at least doesn't overheat. During our last run the lid came loose from the router box, resulting in water leaking into the box and causing our network issues. However, after drying out our equipment our router seems to be working fine again. Given the frustrations our floating tether has caused over the years, we think we will change to using a full-sized tether that can reach the shore. This is a common strategy used by other teams and seems to work well for them.
After the competition we started to head out for dinner, and one half of the team tossed the car keys from their vehicle to other half. Unfortuately the catching half was not aware the keys were being thrown and did not see where the keys landed (nor did the throwing half). After over an hour of the entire team searching every square inch of the parking lot and and the dumpsters nearby we were forced to declare the keys lost as the sunlight disappeared.
Later in the evening our entire team labeled more vision data in preparation for our attempt at the finals tomorrow, focusing especially on the buoys to improve their detection. Our semifinal run is scheduled at 4pm tomorrow (Friday)!