Here's the design diagram for the bootloader that we are designing for the sub! The goal of the bootloader will be to allow us to program our microcontrollers from the main sub computer. The advantage of this is that we won't have to take off the main hull, so we can make sure the electronics will stay safe around the water. It will allow us to easily reprogram any of our boards using the UART channels.
Have a look!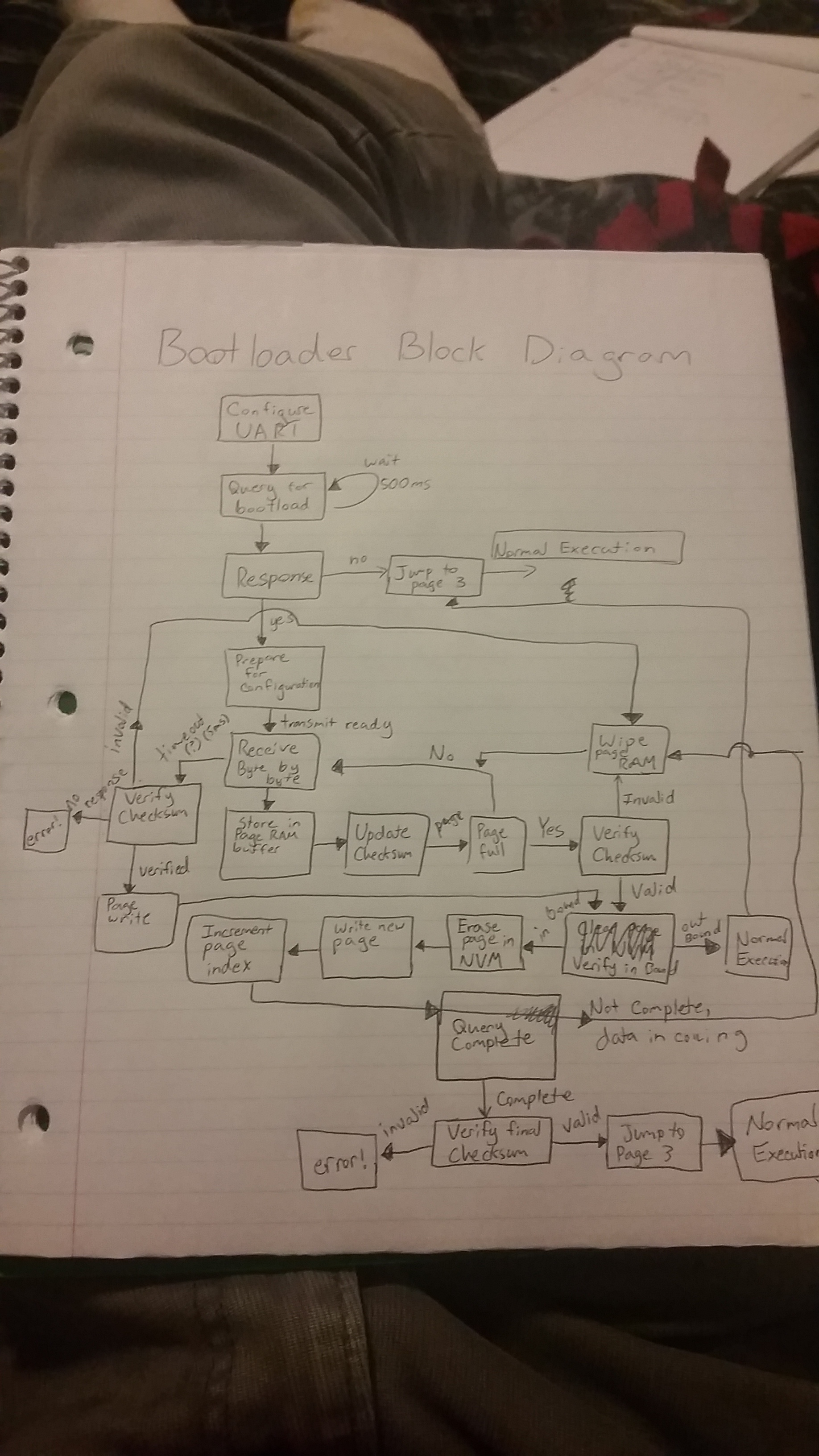 Here is a list of things that all new members need to do before our next meeting:
Due to some conflicts, the official first meeting has been pushed back to September 12th. If you cannot make this date you can let us know by stopping by Dana 3 (One of us will most likely be there) or by sending us an email, we will give you the necessary information from the meeting.