This morning we finished the wiring for charging our new battery within its case, which saves us much time and reduces the probability of damaging seals or wires. However, we did realize that our cable placement makes it difficult to charge the battery while it is mounted on the sub, which is an issue we'll definitely be fixing next year.
We calibrated our new PNI TRAX IMU, which significantly helped with our yaw drift. The drift still exists, but it is much more manageable and we don't expect it to be an issue for the tasks we want to complete at the competition this year.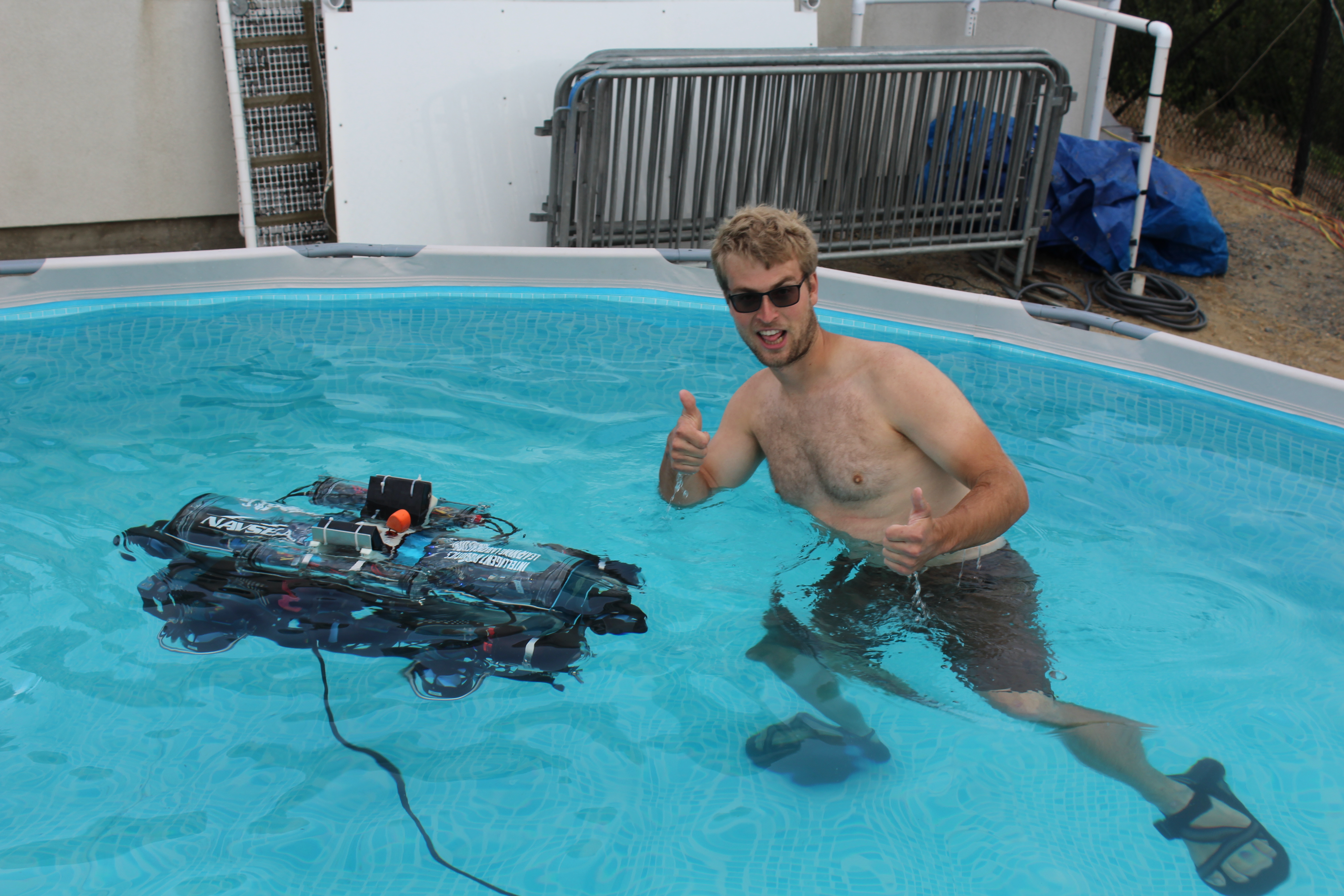 We performed more testing of our gate task and it did not perform as well as it had been in simulation. We largely attribute this to mistakes by the vision processing system, and also the fact that the PID parameters of our control system require more tuning. This evening we performed some PID tuning until our battery was exhausted and plan to complete the tuning tomorrow.
About half our members worked on labeling more vision data today, while the rest worked on the physical sub on sensors, hardware, and AI tasks.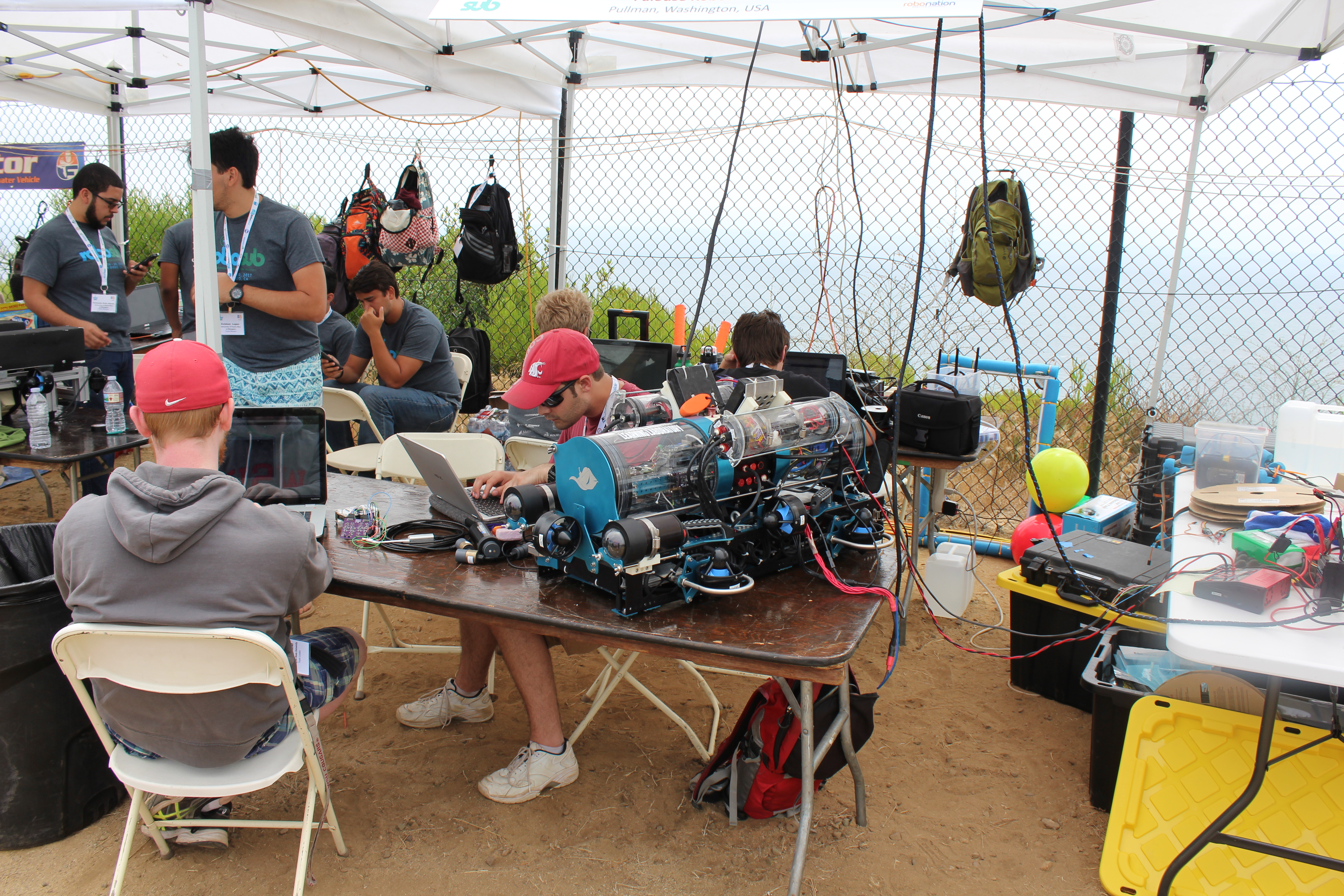 We are training our neural network overnight on the newly labeled data, so vision processing should perform much better tomorrow!