Battery Charging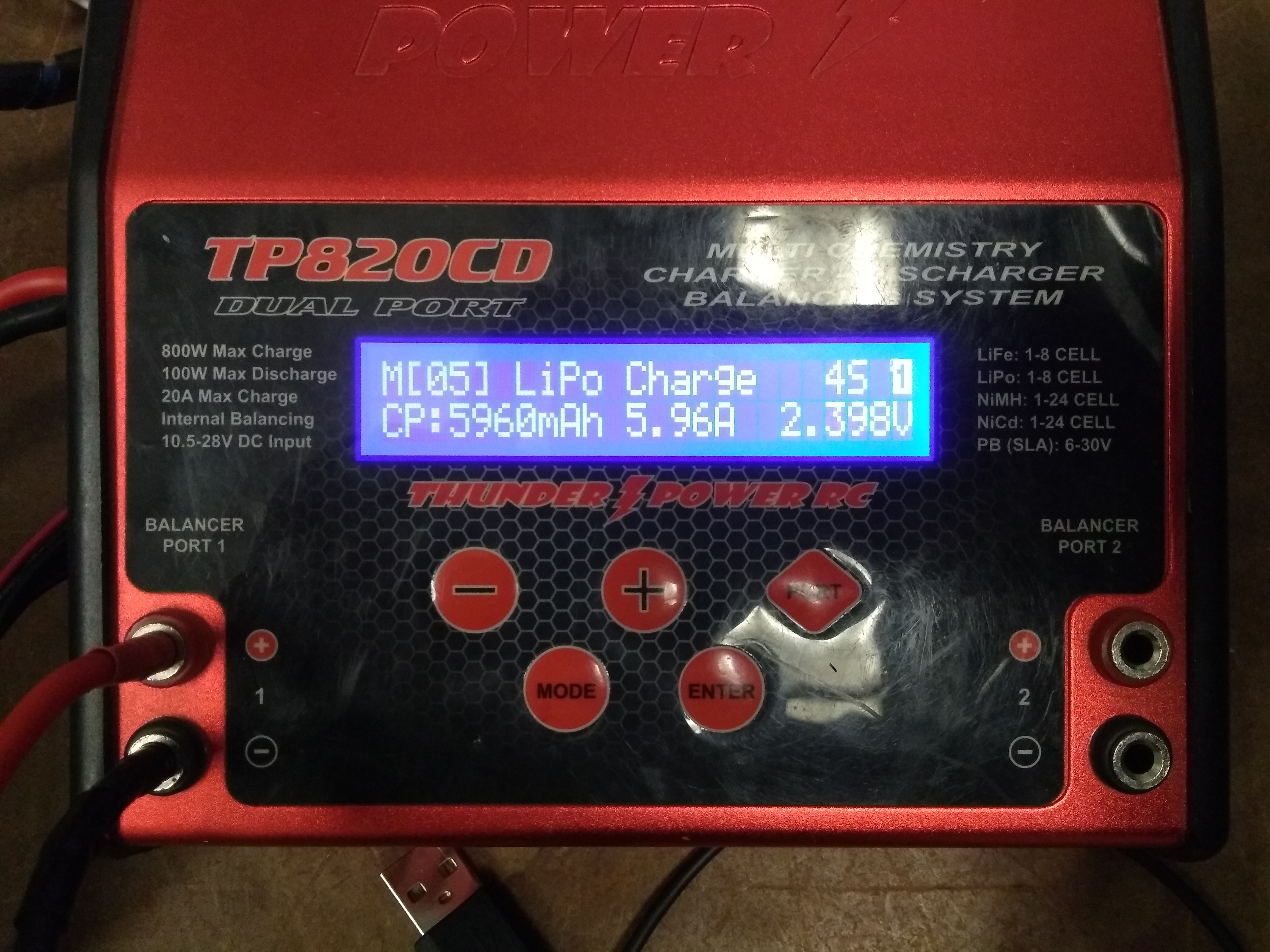 '-'
'+'
'PORT'
'MODE'
Cycles between the Charging menu, Data View, and Settings Data.

Inside these options, use '-' to cycle through all the options.
'ENTER'
A long press (~1 second) starts the charging cycle.

A short press cycles through the options on the screen, it lets you change the value of the fields
Charging Instructions
When charging the battery, make sure the settings match that of the battery. For the Tattu, it's a 16000 mAh, 4 Cell (4S), LiPo battery that charges at a maximum of 16 amps. We charge it at 8 amps, because it's easier on the battery and still charges the battery at a fast enough rate.
Plug the battery sensing cable into the appropriate slot (4S for 4 cell).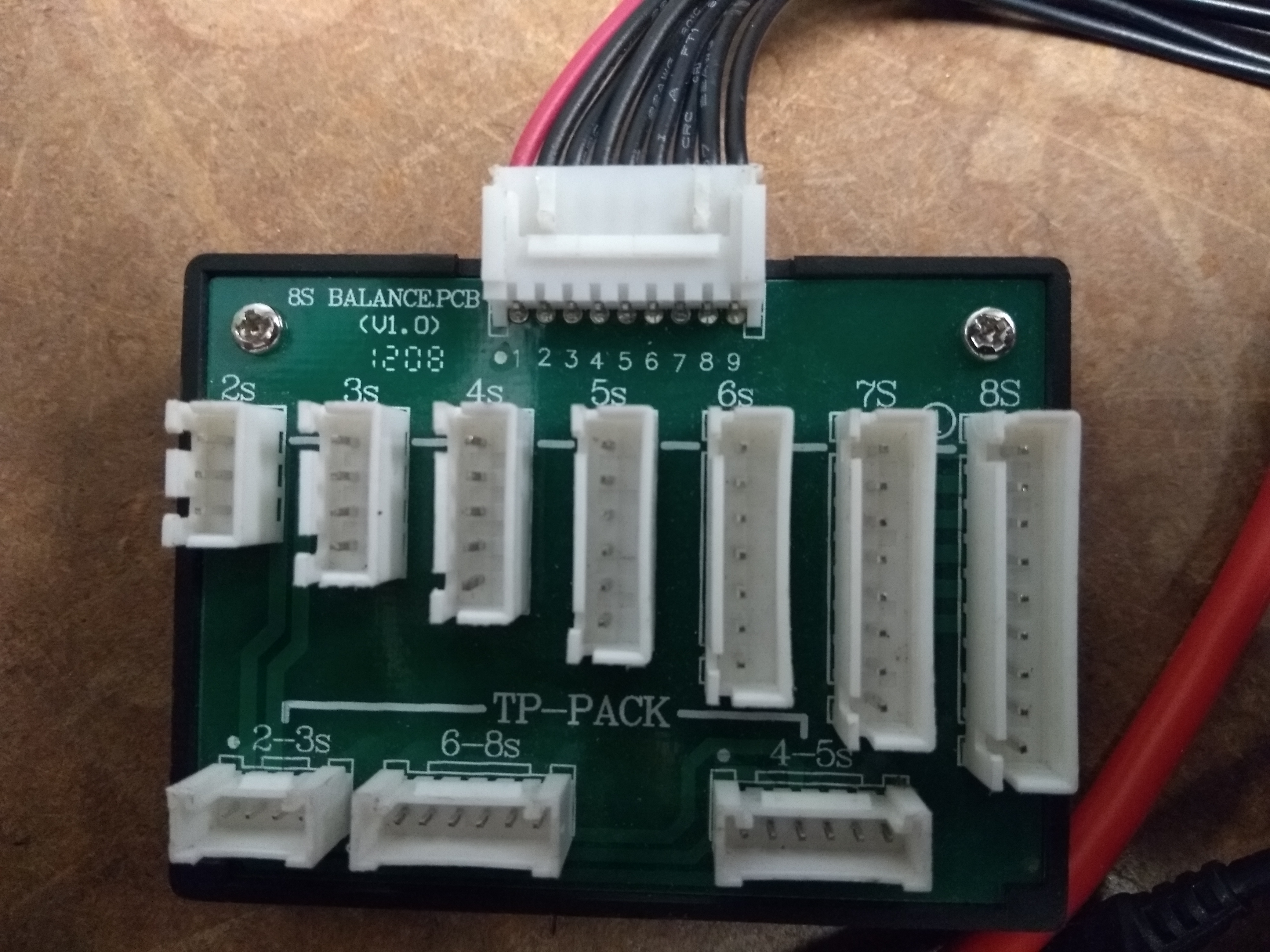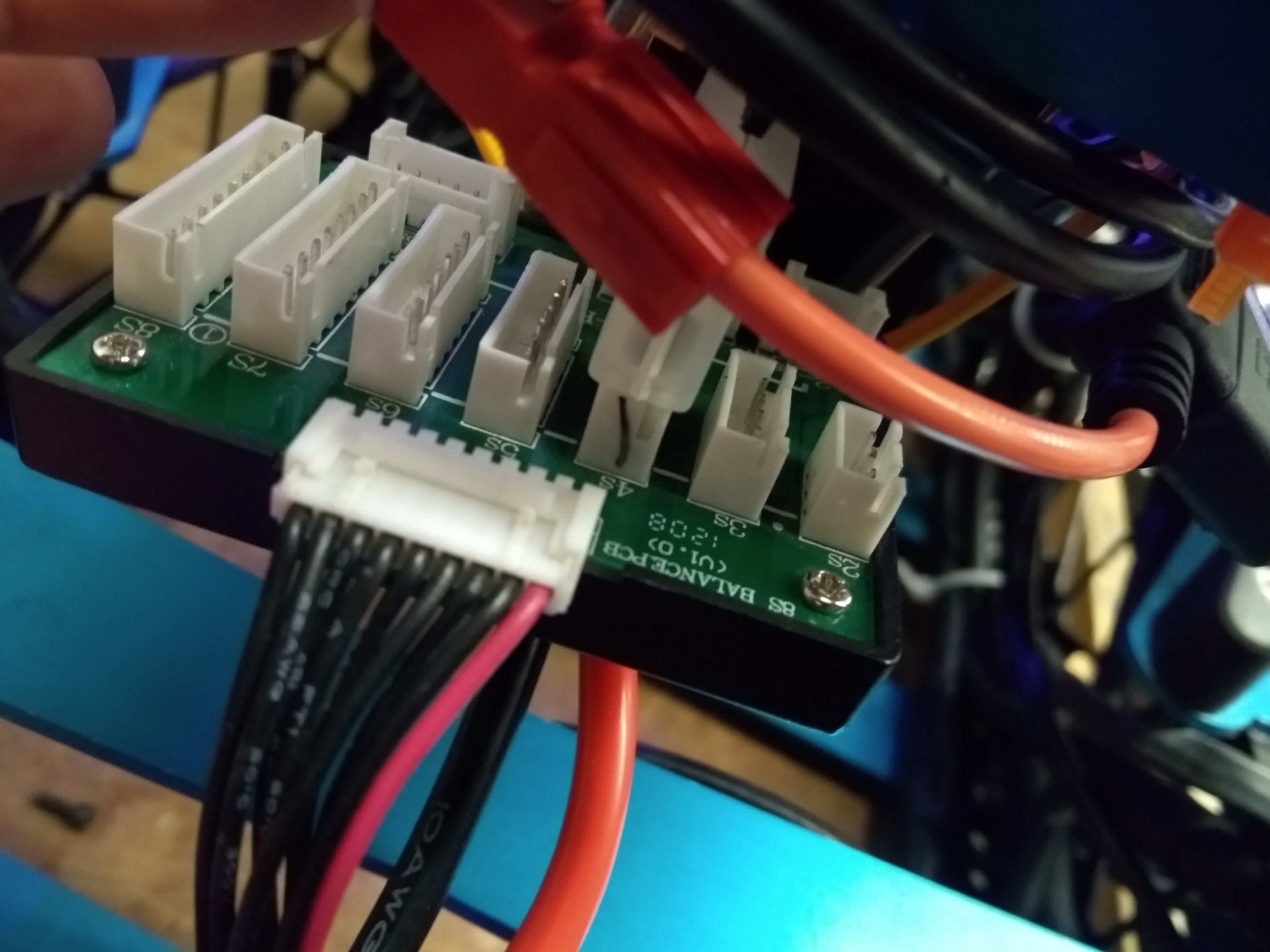 Plug the battery power connector to the charger.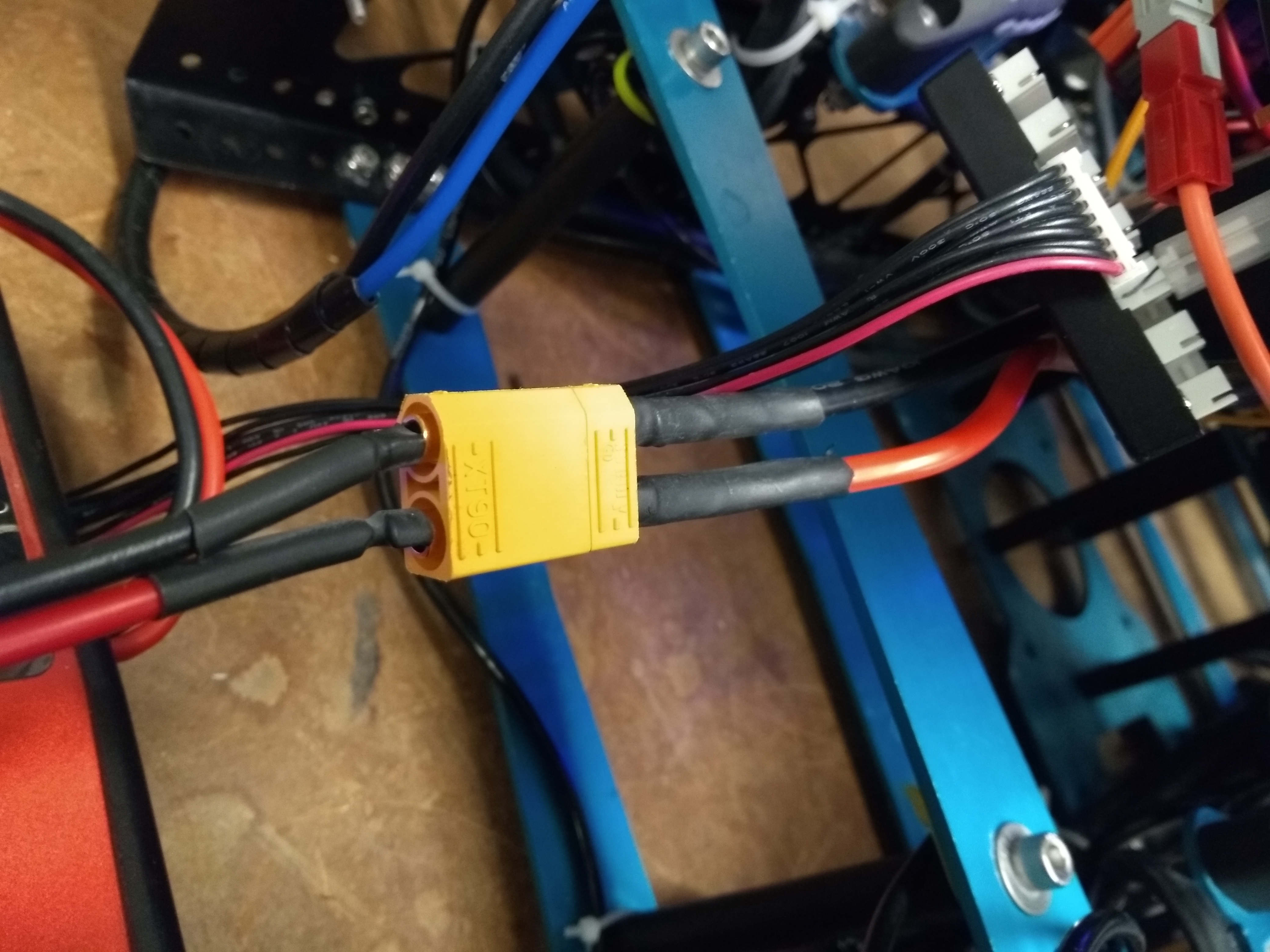 Long press Enter to start charging the battery when the correct settings are set on the charging menu.